**Brief departure from my normal blog posts. Tune in tomorrow for the perfect dress for all occasions!**
Much has been made over the encroachment of Christmas in to Thanksgiving territory. Equal time has been shown the turkey vs. turkey alternative debate. Daily ablutions of thankfulness fill our Facebook page. And thankful trees, heavy with crayoned leaves adorn classroom walls.
We spend a great deal of time acknowledging how thankful we are. But Thanksgiving is a two parter. What about the "giving"? What if every thankful FB post also stated how we plan to give today? How chic would that be?!
Think about the those things for which we say we are thankful — If I can be thankful for the love of my family, I can give a couple of hours of my companionship to an elder in a nursing home whose family cannot visit. If I am thankful that I have a job, I can mentor someone in my workplace. If I am simply thankful for the luxury of buying a new dress, I can bundle up those dresses I loved but no longer wear and donate them to someone who needs them.
VolunteerMatch is a national volunteer opportunity site. Check them out for what you can do near you!
It doesn't have to be much. And it doesn't have to be this month – you have 365 days a year to give a little bit when you can. Thanksgiving is a gentle reminder (with stuffing and mashed potatoes – wish all gentle reminders came with a side of delicious!) that we have so much and to give only makes that for which we are thankful that much better!  
And if you wear these shoes while you give, well, you cannot help but be thankful for fashion too!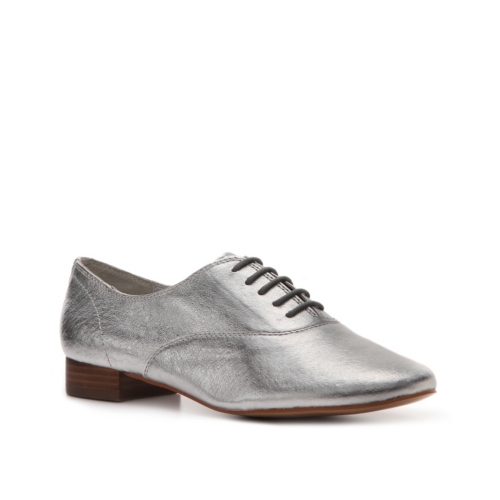 Envy Waltz Oxford in Metallic Silver – DSW $39.99