In styling a lot of time is spent focused on your body shape. This is the essential foundation of learning how to best dress yourself.
However, the next important step is to take in to account your age.
That is not to say that women of a certain age have to don a muumuu but rather seek a cut and color of a  style that speaks to age aesthetic.
I will be the first to admit that I have tried to convince myself that I can pull something off…but know that I would look like I was trying to re-capture my 20's.
There are some days when a maxi dress is not going to cut it and a cute sundress may not fit your age aesthetic.
Some outfits will fit the bill no matter your age.
Shrunken Boyfriend Printed Shirt in Large Floral – Gap $54.95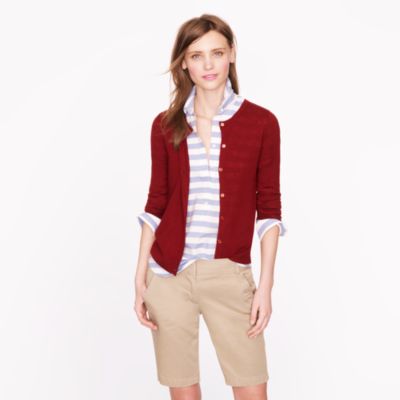 Studded Leather Huaraches – Forever 21 $24.80
Banago "Manila" Clutch – Nordstrom $54
***STAY TUNED LATER THIS WEEK FOR STYLED BY KDG'S 10 UNDER $100 AND 20 UNDER $20 SPRING CLOTHING AND ACCESSORIES PICKS***