I have the utmost respect for women working in the corporate world and battling the heat and humidity.
Your best weapon is the fabric of your suits. Cotton, linen and seasonless wool blends breathe best on the body.
The trick is to still keep that polished silhouette.
Tahari Sleeveless Dress & Ruffled Jacket – Nordstrom $169 (not as foofy as it sounds – more streamlined than you would think)
Sometimes you may need to shop in the suiting separates to find a match of breathable fabrics that add up to the right look.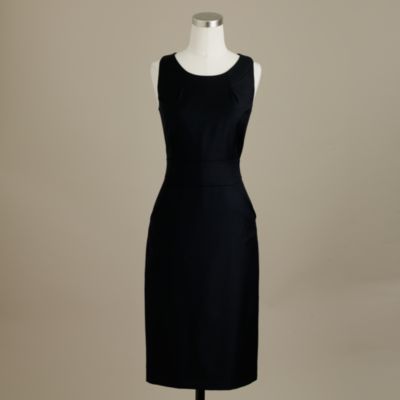 Emmaleigh Dress Super 120 in Navy – J Crew $188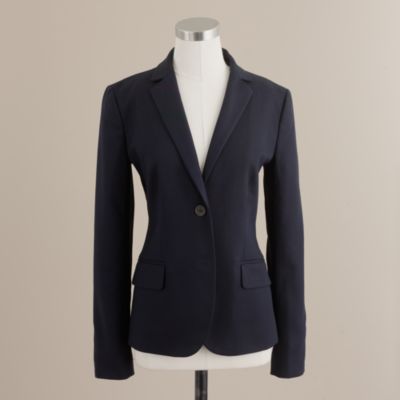 1035 Jacket Superfine Cotton in Navy – J Crew $158
And for casual Friday…if you have one.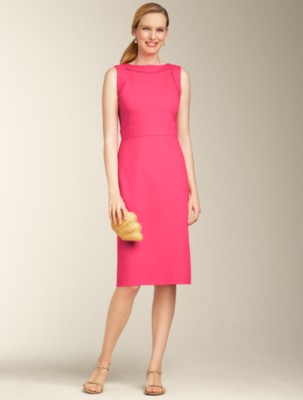 Bateau Neck Sheath – Talbots $99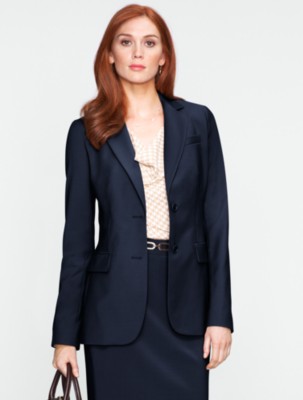 Seasonless Wool Jacket in Black – Talbots $199
While your shoes need to maintain the image, they also need to breathe – sweaty feet can kill your mood and the wear and tear on the shoe!
Cole Haan Air Juliana Pump 75 – Zappos $148
Ivonne Pump – Banana Republic $98