This is a new post topic that I will start posting regularly at the beginning of every month. Feedback welcome!!!!
JANUARY – January (in Latin, Ianuarius) is named after Janus, the God of beginnings and transitions; the name has its beginnings in Roman mythology, coming from the Latin word for door (ianua) since January is the door to the year. (from Wikipedia)
Here are a few things Styled by KDG recommends you have in your tool box to accomplish you for the month of January.
A WORD
The Love of My Life is always giving me a hard time about my reliance on Twitter for news and interesting nuggets. But this time I think I hit the gold mine.
In my meanderings through my twitter feed I discovered that Shauna Mackenzie, Founder of Best Kept Self has a word of the year. I LOVE this idea.
So, my word of the year: BEST.
best
of the most excellent, effective, or desirable type or quality.

adverb
Last year, all of my passwords included the word "perfect".  I felt intimidated every time I typed in the word.
Talk about setting an impossible standard.
But being "best" is attainable.
Being the best of me.
SOCKS
The one great thing about being cold?
Cashmere socks.
Oh yeah.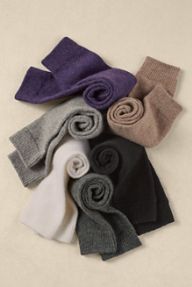 Cashmere Socks – Soft Surroundings $24.95 (was $44.95)
 A GOOD BOOK
There may not be as many soirees this month as there were during the holidays but that just means more time to read!
I thought I'd start with an ironic choice. 🙂
EFFICIENT SCREEN TIME
Well, I do not get all my information from Twittter!
I have a hearty rotation of information sources. So hearty that I can loose hours keeping tabs on everything.
Enter circa.
Circa is a media organization that enables readers to more easily consume, engage with, and follow the day's news by delivering comprehensive yet to-the-point coverage in a format tailored specifically for mobile lifestyles. With its signature "Follow" feature, Circa is the first news organization to provide readers with the ability to engage with specific stories they care most about by receiving timely updates as they develop. Circa's experience provides the key aspects of the news (facts, stats, quotes, events, and images) in a succinct way to deliver its readers the world's current events for digesting in just a matter of minutes. The Circa News iOS and Android applications were named Best App of 2013 by both Apple and Google.
TRAVEL PLANS
Make them.
Trust me.
And while you are waiting for your getaway, pretend you are living in a hotel with this adorable pack of travel size essentials.
The Great Cleanse – Sephora $48
*THIS POST BROUGHT TO YOU BY FREEDOM OF SPEECH. JE SUIS CHARLIE.