This weekend we are having houseguests.
A lovely couple who would happily make do with a spot to lay their heads and a place to wash up.
But I want to make them feel as welcome as possible and that means some little touches of comfort to make their stay extra comfortable.
1. A natural light alarm clock helps ease their waking in a new environment.
2. A water carafe and glass to keep water close by so they do not have to feel their way around unfamiliar territory in the dark when they get thirsty in the middle of the night.
Bedside Carafe and Tumbler – Ashton Green $16.99
3. A convenient place to put their luggage.
Luggage Rack – Bed Bath & Beyond $29.99
4. In our house the guest bath is down the hall from the guest room, when packing guests may not have thought about that, so providing a comfy robe for hallway transit is a good idea. (Preferably in a neutral color so both genders of guest feel comfy wearing it.)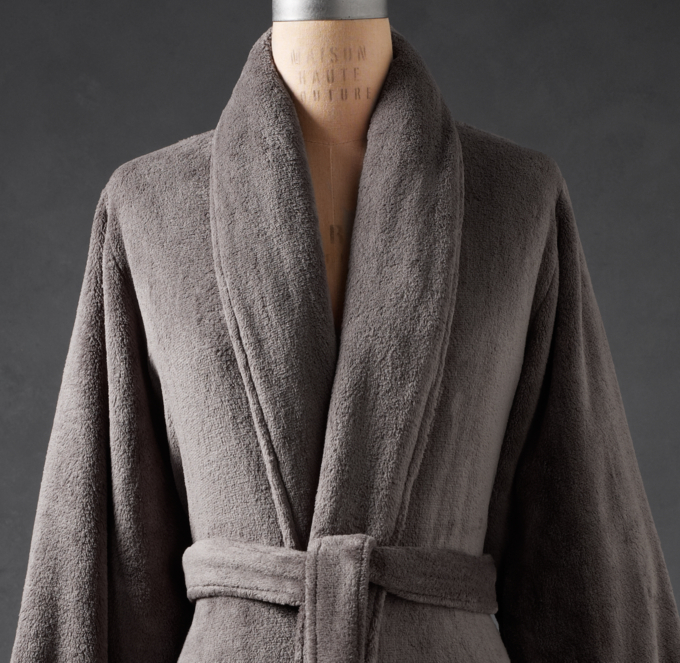 Luxury Plush Robe – Restoration Hardware $89
5. Sometimes you just need the comforts of home – when you lose a button, forget a hair clip, etc. at home you have extras or the means to fix the problem. Give your houseguests their own little touch of home with an emergency kit.
Shemergency Kit – Paper Source $29.95 
(Contains: hairbrush, mirror, hair spray, earring backs, nail clippers, clear nail polish, breath freshener, lip balm, floss, pain reliever, deodorant wipes, facial tissue, nail polish remover, sewing kit, and more.)
6. Not everyone is a morning person – at least not before the caffeine kicks in! Give your guests a gentle morning greeting with a yummy self-serve breakfast basket.
Morning Break – Dean & Deluca $33.75
(Contains: DEAN & DELUCA French Roast coffee blend, DEAN & DELUCA Earl Grey Tea Bags, Charbonnel et Walker Chocolate Orange Thins and Heritage Shortbreads)