Sometimes we realize that we are stifling our own creativity. Sometimes it may take a few — okay, a lot of months to realize it.
But the good news is we…I…did realize it.
And now I'm back! Here are some things to remind me and you, why that is a good thing.
Well, just because, how cool is this? – Monki Pyramid Purse – ASOS $22
Summer / Fall transition can be rough but this shirt can help – BP Stripe High/Low Tee – Nordstrom $18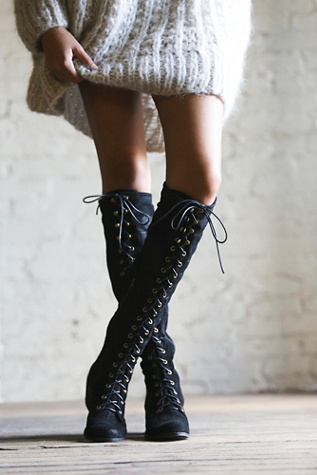 The 90's girl in me is swooning – Jeffrey Campbell for Free People Joe Lace Up Boot – Free People $298
The perfect red lipstick for those with winter tones coloring – NYX Matte Lipstick in Pure Red – Ulta $5.99
The perfect red lipstick for those with summer tones coloring – NYX Matte Lipstick in Perfect Red – Ulta $5.99
When I say you need this bag, I mean NOW – Warehouse Croc Buckle Satchel Style Crossbody Bag – ASOS $29